BEAA Webinar: Equity and inclusion in the Workplace
a look at what's happening in Canadian firms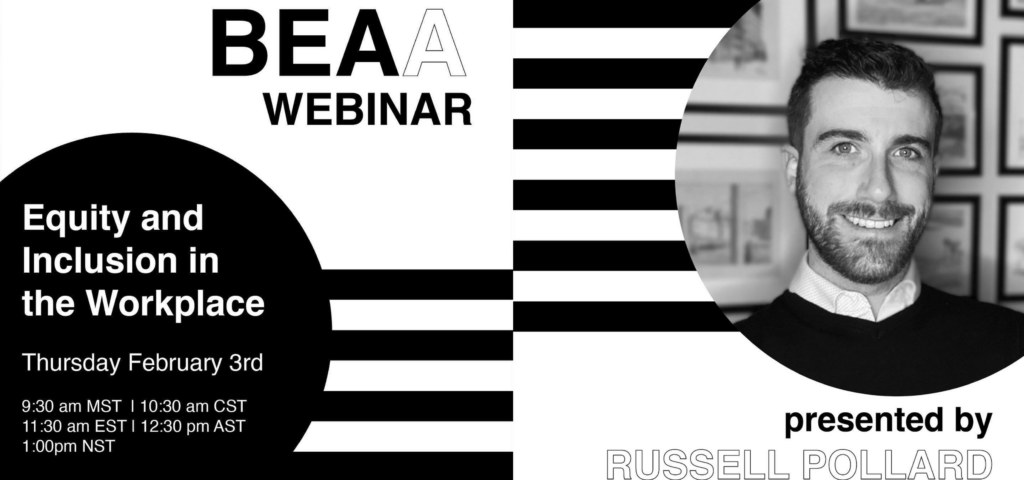 BEAA is excited to welcome back Russell Pollard (Workplace Culture Strategist) for a follow up presentation titled "Equity and inclusion in the Workplace – a look at what's happening in Canadian firms".
Workplaces can play an important role in supporting a more inclusive architecture profession. This presentation offers industry-specific research on how the workplaces of architecture and
engineering firms are experienced by employees. Starting with awareness, this session aims to support individuals in becoming more inclusive in how they interact with, support, and lead colleagues. It will support business leaders in understanding where inequities are and how they can be addressed.
The presentation will take place February 3 2022 at 12:30 AST/ 1:00pm NST.
Register here