Following in the footsteps of Building Equality in Architecture Toronto (BEAT), BEA Atlantic was publicly launched at the 2017 RAIC Festival in Saint John, New Brunswick by a team of dedicated architects and designers under the support and guidance of established architectural practitioners and BEAT founders.
BEAT is an independent organization dedicated to supporting equality and diversity in the profession of Architecture through advocacy, community engagement, supporting minorities in Architecture and professional development. We create events and web content to promote the advancement of women in the profession, and provide mentorship, networking and leadership opportunities.
Interested in playing a bigger role? Reach out at joinus@beaatlantic.com
Upcoming Events:
BEAA Film Series NS presents Making Space
Thursday, May 30th from 5 to 6:15 p.m. at the Halifax Convention Centre.

As part of this year's NSAA Spring Forum and in conjunction with the Society of the Study of Architecture 45th annual Conference Heritage, Diversity and Belonging held in Halifax NS, BEA Atlantic is please to host the first Film Series featuring Making Space; a documentary about how five impactful females have transformed their male dominated field of architecture. Join us for an evening of film and popcorn as we engage with how to tread the embedded social structures of the profession.
Making Space (50 MIN) by Alice Shure, Janice Stanton, Ultan Guilfoyle
For the first time in history, women are creating some of the most exciting architectural designs in the world. How have they navigated their way to the top? What is the nature of their creative process? Are there gender differences in architectural design?
Making Space is a 1-hour documentary film about five dynamic and accomplished female architects-all rising stars in what has been an all-male galaxy-: Annabelle Selldorf (New York), Marianne McKenna (Toronto), Kathryn Gustafson (Seattle and London), Farshid Moussavi (London), and Odile Decq (Paris). Come with us on this intimate journey as we see how these women are transforming the landscape of the 21st Century. Without script or narration, each woman tells her own story, enhanced by the insights of critic Paul Goldberger, MoMA's Peter Reed, Paola Antonelli and others.
SEAC-SSAC Young Scholar's Pub Night:
Wednesday, May 29th from 9:00 p.m. at the Stubborn Goat in Halifax
The BEAA community is invited to join the SEAC-SSAC Young Scholars' Pub Night on Wednesday 29 May following the Alfred Waugh lecture. We will gather at 9pm for a social evening to connect and network with local professional, students, educators and members of our community.
Society for the Study of Architecture of Canada
Société pour L'étude de L'architecture au Canada
45th Annual Conference, Halifax Nova Scotia
May 28-31 2019
The Society for the Study of Architecture in Canada conference will feature an opening reception Tuesday evening, paper sessions Wednesday through Friday, tours, and a concluding banquet Friday evening. Several events are planned in cooperation with the "Spring Forum" of the Nova Scotia Association of Architects, including a public keynote lecture on Wednesday evening, and parallel paper sessions and panel discussions on Thursday. Doors Open Halifax follows on Saturday for those wanting further architectural tours.
Paper sessions and panel discussions will present work by researchers, professionals and students from all disciplines whose work relates to the built environment in Canada.
Save the Date: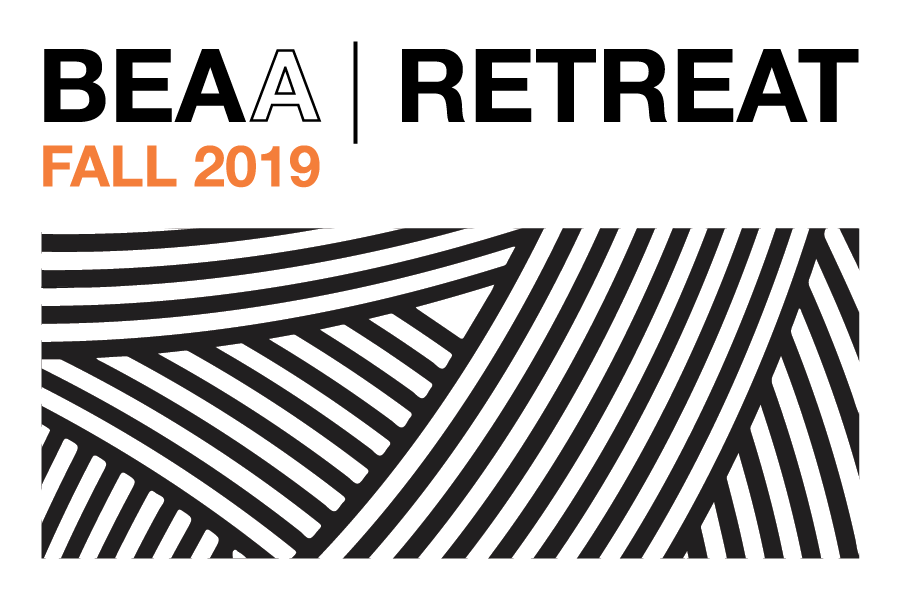 The launch of BEAA's PEI chapter will take place June 21st. More details coming soon.
The first annual BEAA | Retreat will take place September 26th-29th at the Algonquin Resort in St. Andrews-By-The-Sea, NB.