JOIN BEAA for our first IDEAS AND STRATEGY SESSION
Saturday, November 16th from 2:00pm – 4:00 pm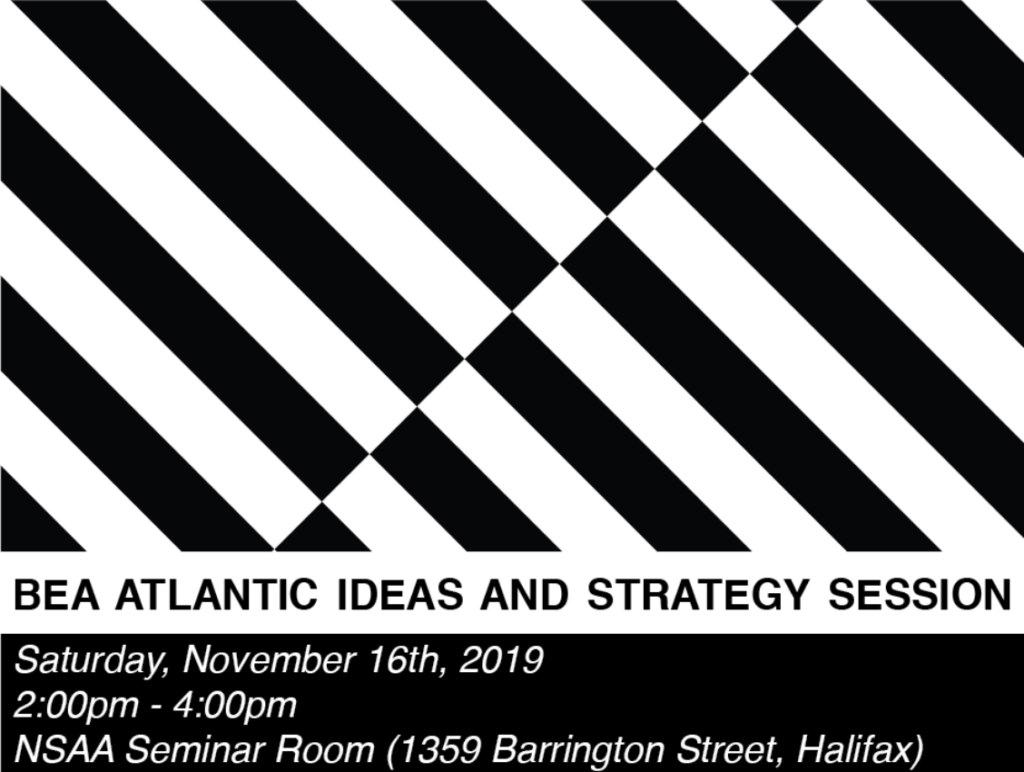 Join Building Equality in Architecture Atlantic in our first Ideas and Strategy Session! BEA is now a national movement with chapters across Canada, including all 4 Atlantic Canadian provinces. Come out to learn more about the organization, find out how to get involved, and help us shape the years to come for BEA in Atlantic Canada.
WHEN: Saturday, November 16th from 2 – 4 pm
WHERE: Nova Scotia Association of Architects Seminar Room
1359 Barrington Street (Ground Floor), Halifax, NS
Accessible Entrance located on Bishop Street

At this meeting we will:
LOOK BACK: Testing the BEA model in Atlantic Canada. How has BEAA programming been received in our Atlantic Canadian communities? What are our unique challenges and opportunities striving for equality in architecture in Atlantic Canada?
LOOK FORWARD: Plan for the future of BEAA. How can we affect change in our industry? What kind of programming can we run in 2020 and moving forward? How will we structure our organization and committee? Who in our communities can we partner with to address specific challenges related to equality in architecture?
Let us know if you plan to attend by emailing joinus@beaatlantic.com
To join us by video conference email joinus@beaatlantic.com.

We hope to see you there!