DEI in the Workplace: An Urgent Strategy for Sustainability
Presented by Sybil Allen and Russell Pollard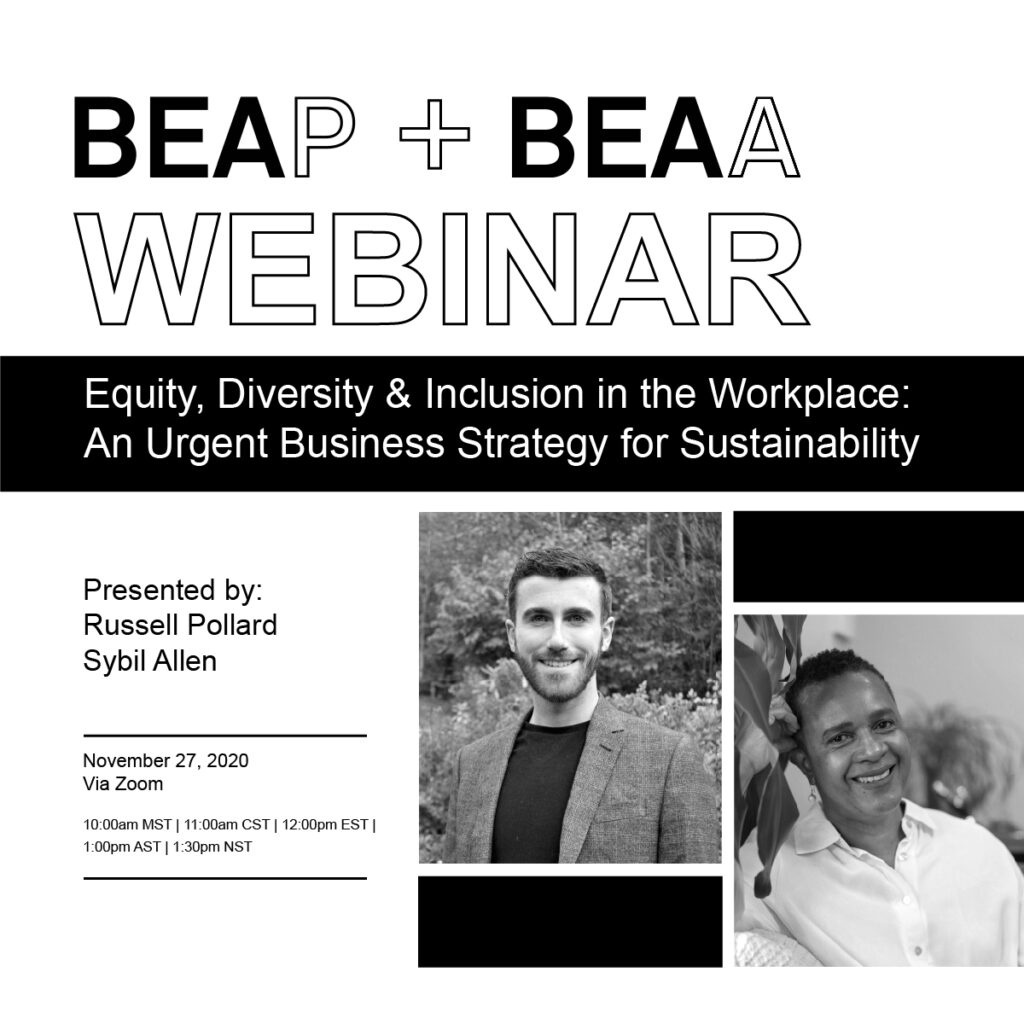 On Friday, November 27th at 1pm AST / 1:30pm NST, BEA Atlantic is teaming up with BEA Prairies to deliver this webinar geared towards leaders in the architecture and design industry.
This will be a focused lecture led by Sybil Allen (CEO, Human Factor, Co-creator of Waking the Unconscious(WtC) ) and Russell Pollard (Principal of Framework Leadership), guided with visual support, followed by breakout rooms for participants to network and learn from each other, and a question and answer period.
With the state of the construction industry (and of the world), this is a critical opportunity to put equity and inclusion at the centre of how we make decisions in and lead our practices. There is a new normal emerging and, as leaders, it is time to strengthen our inclusive leadership resolve and impact both in our practices and in the profession.
This focused lecture will present key learnings to help leaders of architectural practices navigate these uncertain times and make inclusive decisions toward more equitable workplaces and profession.
Context: What is the context of inclusion in profession
Framework: A reference model for organizational and systemic change, with examples of barriers
People & Culture: Considerations for establishing inclusion as a core value in and attribute of your practice, including behaviors that promote authenticity, measures and accountability
Leadership: Advice on how individuals can assert influence in their practices to be inclusive and promote inclusion
Peer Learning: Connect with industry peers to learn from each other.
Thanks to our Sponsors